Configure Microsoft Outlook for POP3
Configure Microsoft Outlook for POP3
Use Microsoft Outlook to write email on your PC or Mac, reply to email, and sort email yourself. You can find out how to configure Microsoft Outlook so that you can retrieve your e-mails from your eclipso mailbox via POP3 here.



POP3 is suitable for all those who want to download unsorted e-mails from our servers and sort them themselves.

If you want to pre-sort incoming e-mails in your eclipso mailbox, we recommend that you change the account type so that you can use IMAP. With IMAP you can synchronize your e-mails to all devices and thus have the same status everywhere.


1. Start Microsoft Outlook here at the example Outlook 2010, other or newer program versions differ only marginally from this version.

2. Click on "File" in the menu bar, "Information" in the submenu and then on the "Add account" button: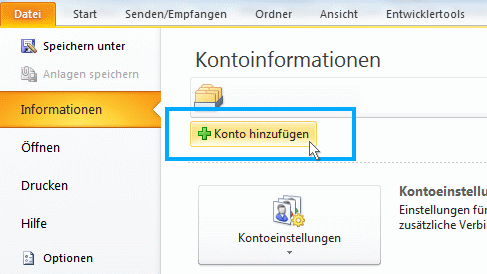 3. The setup wizard will now start. Select the checkbox before "Manually configure server settings or additional server types" and confirm your selection by clicking "Next":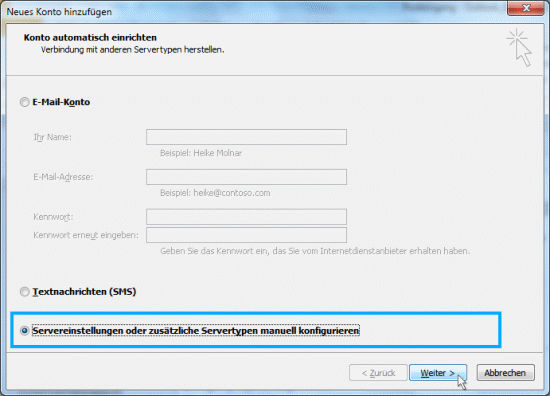 4. In the next window please select "Internet E-Mail" and then click on "Next":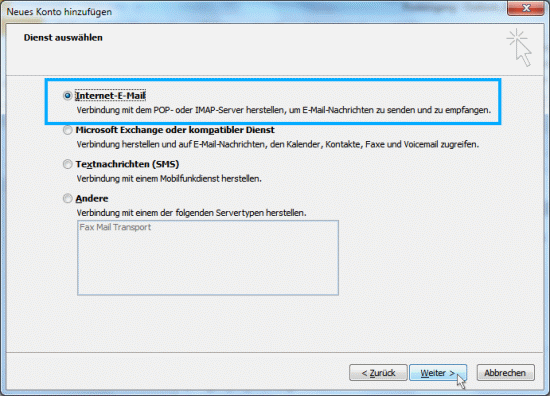 5. Now fill in the fields under "Internet E-Mail Settings" with your data: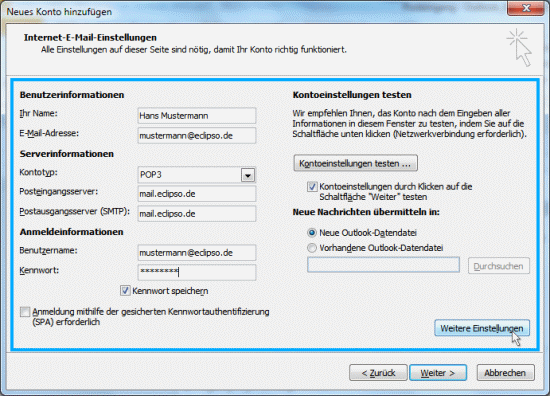 Access data
Your name: Your first and last name
E-Mail address: yourname@eclipso.eu
Account type: POP3
Inbox server (POP3): mail.eclipso.de
Outgoing Mail Server (SMTP): mail.eclipso.de
username: yourname@eclipso.eu
Password: Your selected password
" In the next step, click on the button
"Further settings"
.
6. Select the
"Outgoing Mail Server"
tab and check
"The outgoing mail server (SMTP) requires authentication"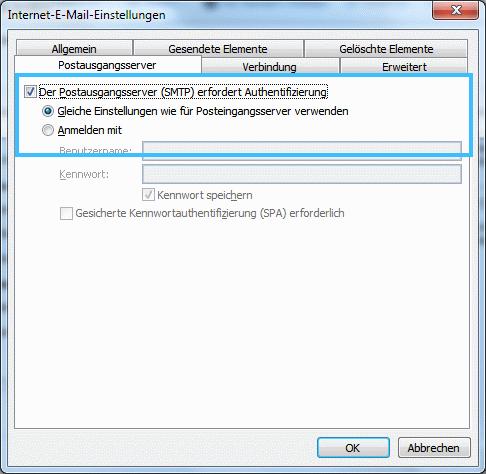 7. Click the
"Advanced"
tab. Here you make the settings for POP3 + SMTP.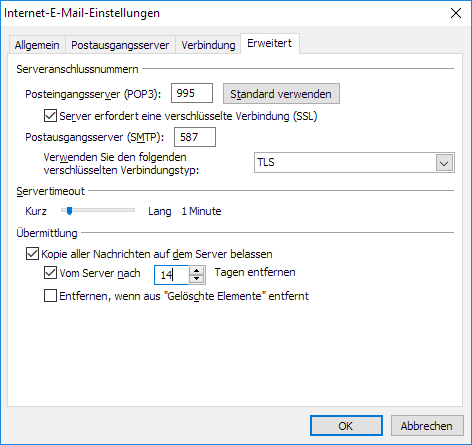 Notes
Choose at "Incoming mail server (POP3)" Port 995 and connection type TLS.
Check the box next to "Server requires an encrypted connection (SSL)"
In "Outgoing mail server (SMTP)" enter Port 25 or 587 and connection type TLS.
Use the following connection type: "TLS"
Optional: After a POP3 retrieval your mails on the server will normally be deleted. Please select "Leave a copy of all messages on the server" and define the time period if you want to keep the messages in your online mailbox
7. Confirm the entries with "Next", then a check is performed by Outlook, in which the POP server is queried and a test mail is sent to your account: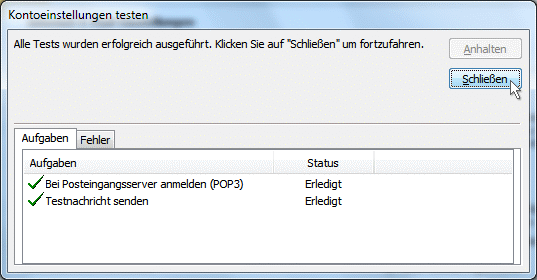 7. The Outlook setup is now complete. You can now close the setup wizard by clicking on "Finish":