Configure Mozilla Thunderbird with POP3
You are here:

Help

Configure Mozilla Thunderbird with POP3
Configure Mozilla Thunderbird with POP3
Use Mozilla Thunderbird to write email on your PC or Mac, reply to email, and sort email yourself. How to configure Mozilla Thunderbird so that you can retrieve your emails from your eclipso mailbox via POP3 can be found here.



POP3 is suitable for anyone who wants to download unsorted emails from our servers and sort them themselves.

If you want to pre-sort incoming emails in your eclipso mailbox, we recommend that you change the account type so that you can use IMAP. With IMAP you can synchronize your e-mails to all devices and thus have the same status everywhere.

 
Setup under Mozilla Thunderbird (Here at the example version 78, other or newer program versions differ only insignificantly from this version):
1. Start Mozilla Thunderbird.
2. Click on
"File > New > Existing Mail Account"
and enter your access data in the following mask: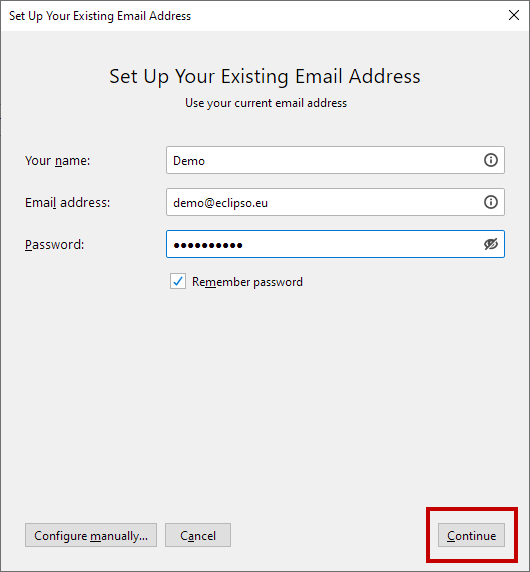 3. Click on
[ Continue ].
The following Mozilla Thunderbird searches for the correct settings and displays them afterwards.
The ports for
POP3 + SMTP
are already preset, please leave this setting unchanged: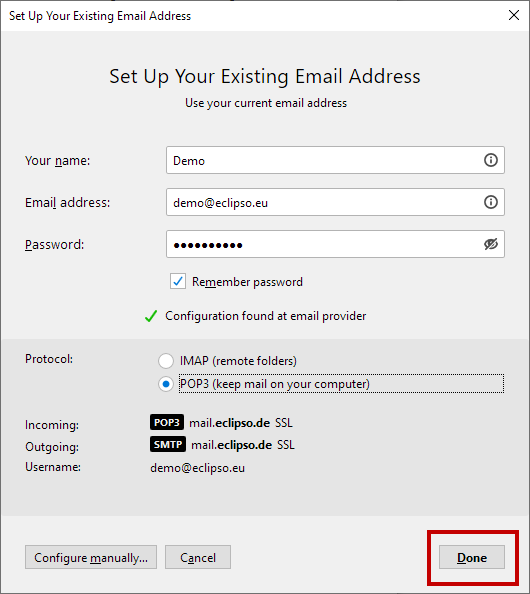 4. Click
[ Done ]
to complete the installation. The created account is now visible in the menu: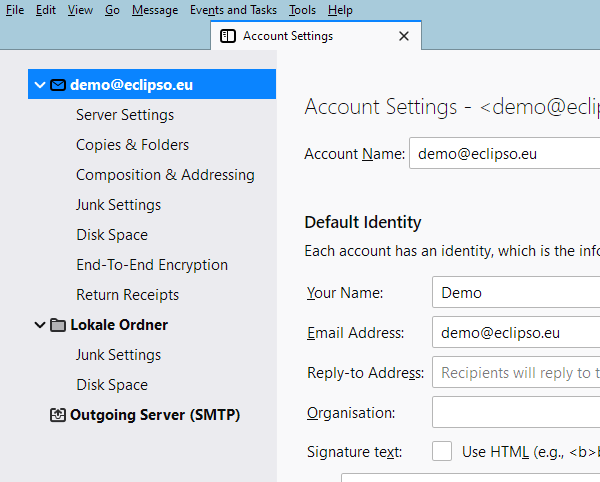 5. If you want to set the settings manually, click after step 1 on "configure manually ..":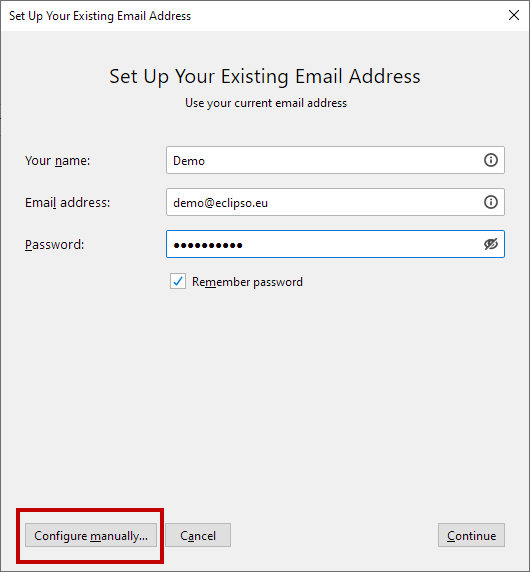 6. To use SSL, select POP3 as the protocol and enter the following data: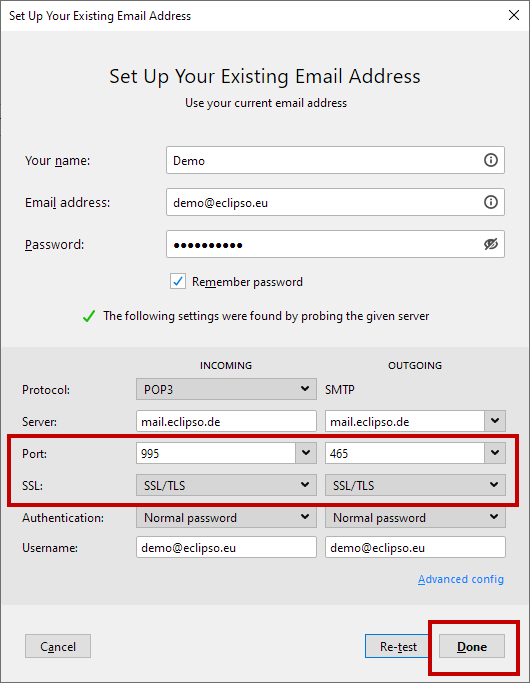 7. To use STARTTLS, select POP3 as the protocol and enter the following data: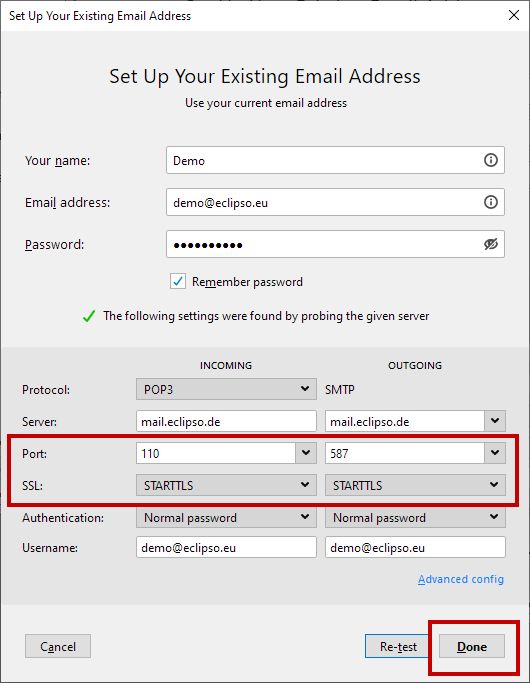 8. Congratulations!
Mozilla Thunderbird is now configured to send and receive eclipso mail messages. 
Access data
Login username: yourname@eclipso.eu
Servertype: POP3
Inbox server (POP3): mail.eclipso.de Port 110 + SSL or Port 995 + STARTTLS
Outgoing Mail Server (SMTP): mail.eclipso.de Port 465 SSL or Port 587 + STARTTLS
Username: yourname@eclipso.eu
Password: Your chosen password