Automatically forward emails to another email account
You are here:

Help

Automatically forward emails to another email account
Automatically forward emails to another email account
You can have incoming e-mails automatically forwarded to another e-mail address. Automatic forwarding to an external e-mail account is available in the Connect, Premium and Business rates.

Set up automatic forwarding:
In the desktop version, open the Settings > menu; Account | Settings.
In the "Receive options" section, specify the e-mail address to which you want to forward.
Activate the "Forwarding checkbox?"
Save the forwarding with "OK"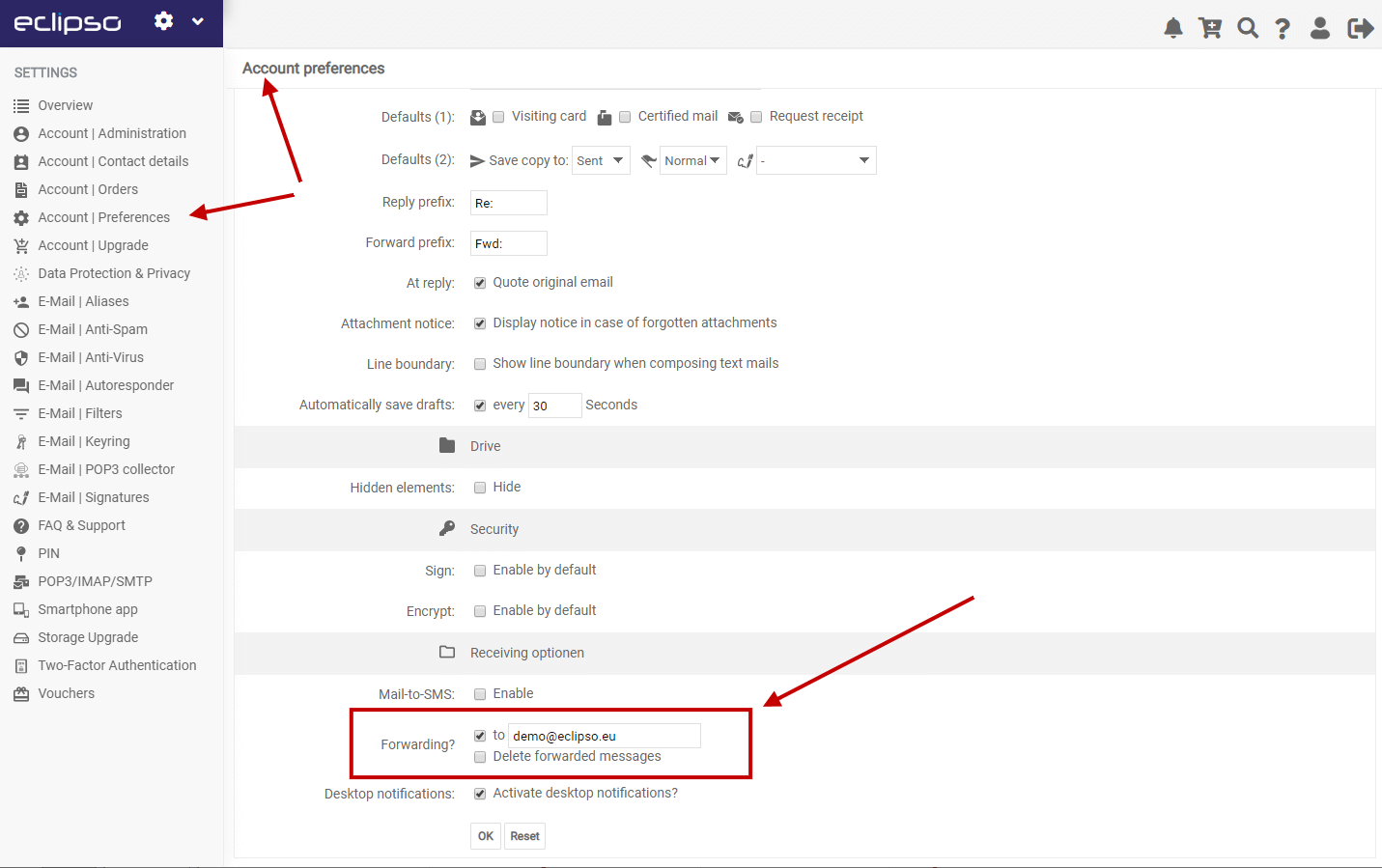 Automatic forwarding is active immediately after activation. 
---
Delete e-mails automatically from the server after forwarding:
You can choose whether forwarded e-mails are automatically deleted from the server.
Activate the checkbox "Delete forwarded e-mails"
Save the forwarding with "OK"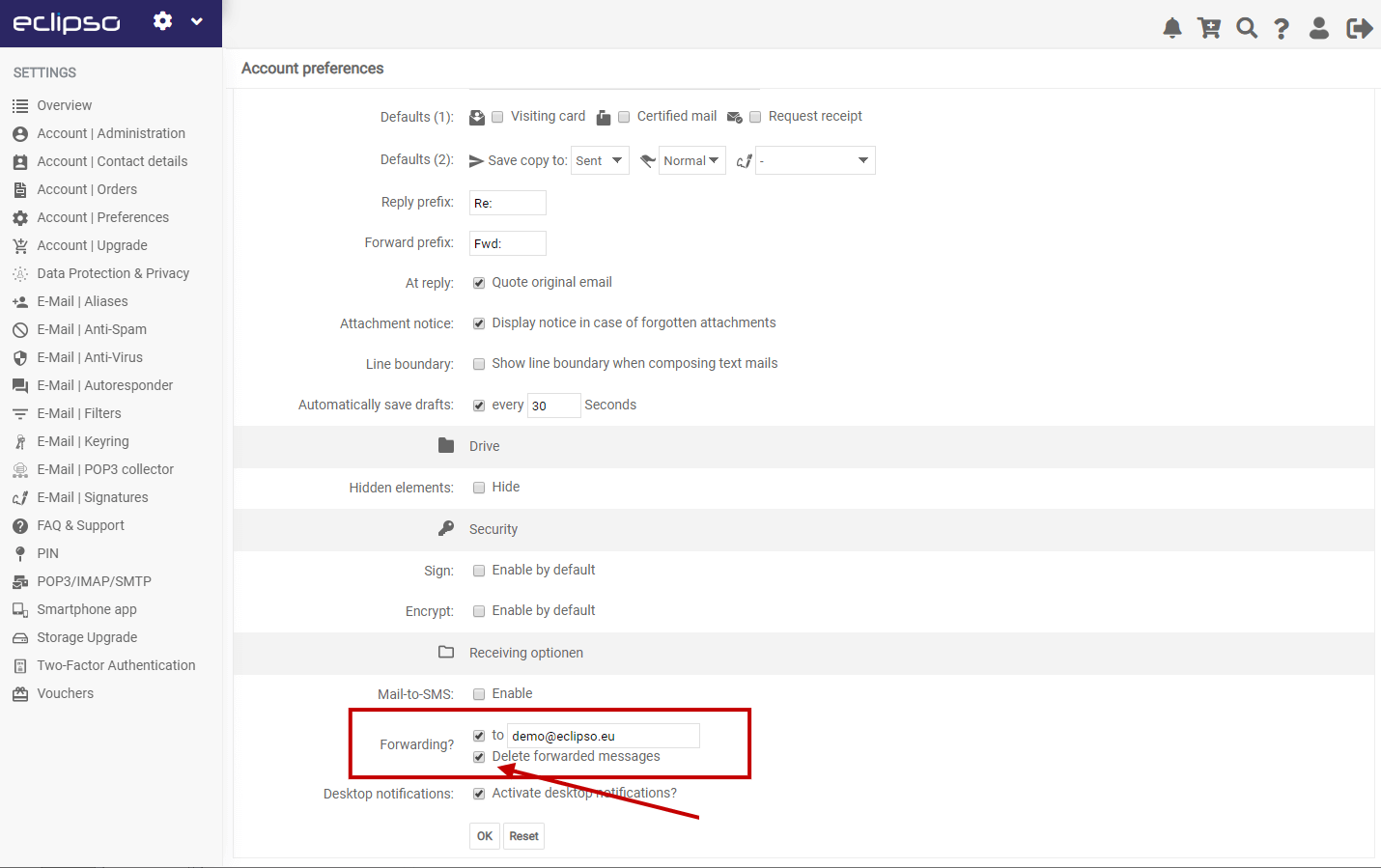 Note: When automatically forwarding e-mails, no messages marked as spam are forwarded. You should therefore regularly check your mailbox in the spam folder.