Configure Windows Mail App for POP3 / IMAP
You are here:

Help

Configure Windows Mail App for POP3 / IMAP
Configure Windows Mail App for POP3 / IMAP
Windows 8 / 10 comes with an app for managing e-mails: Windows Mail. With the Mail App you can easily manage your e-mails locally on your computer.

How to set up mail access in Windows 10:

1. Start the Mail App in Windows 10. Click on Accounts and then on Add account: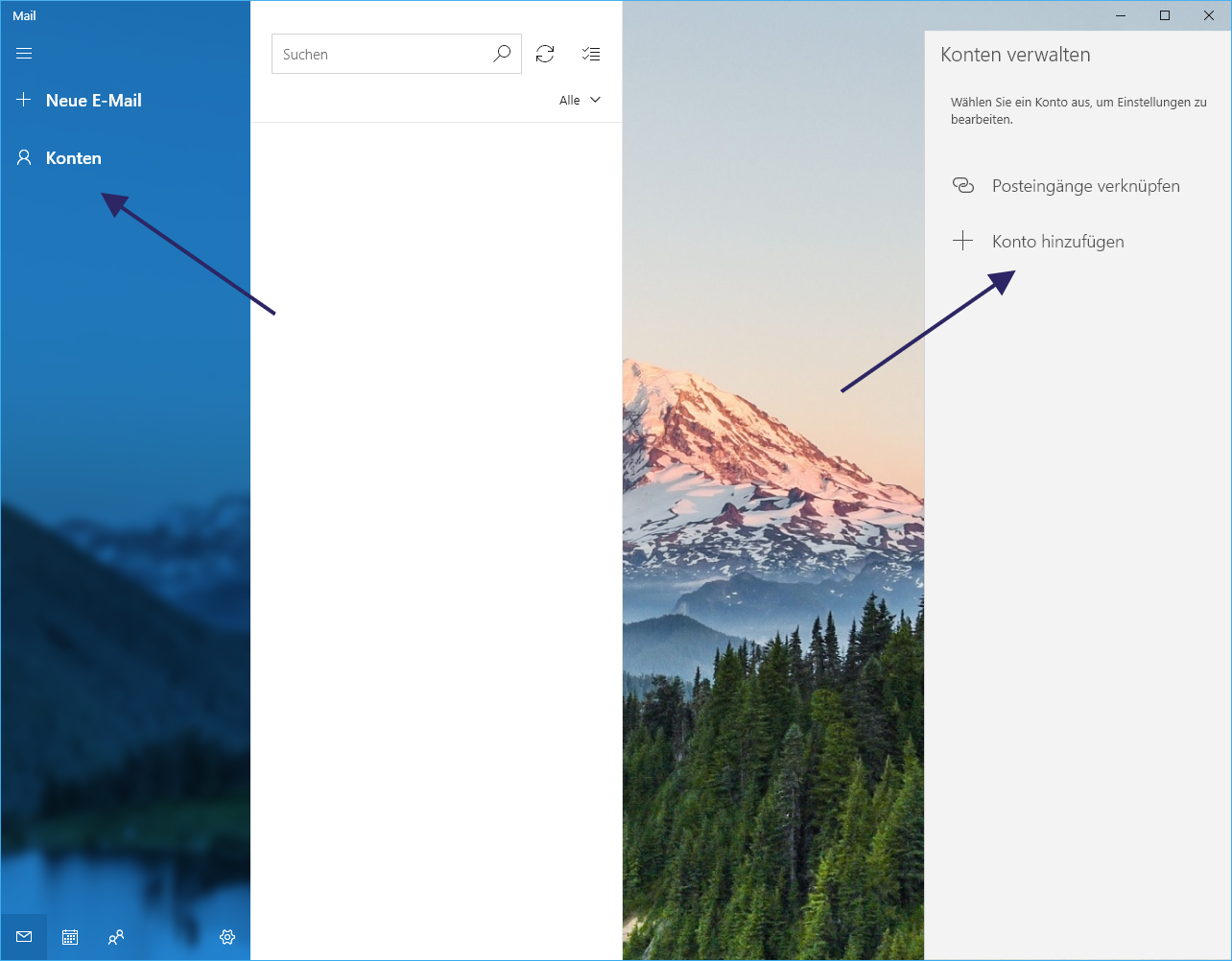 2. Click "Advanced Setup"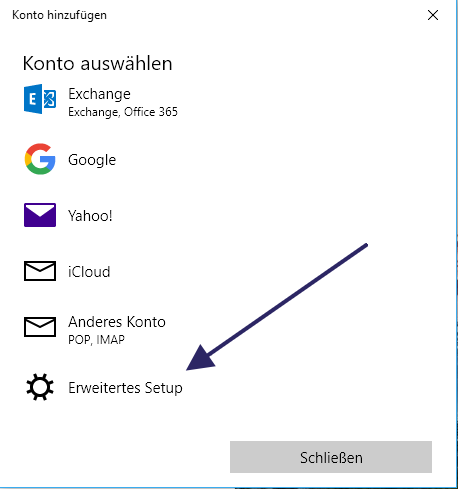 3. Click on "Internet E-Mail".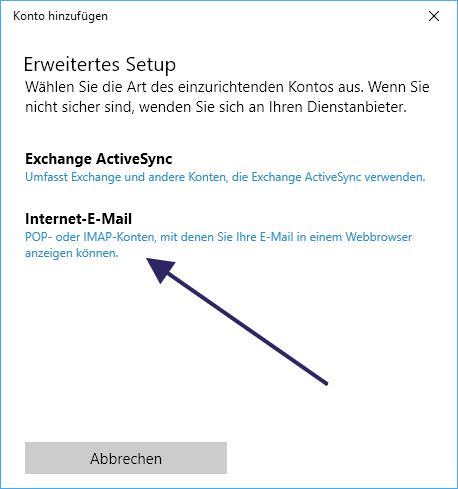 4. Now fill in all fields according to the following example. Replace the account data with your personal access data and select the appropriate account type (POP3):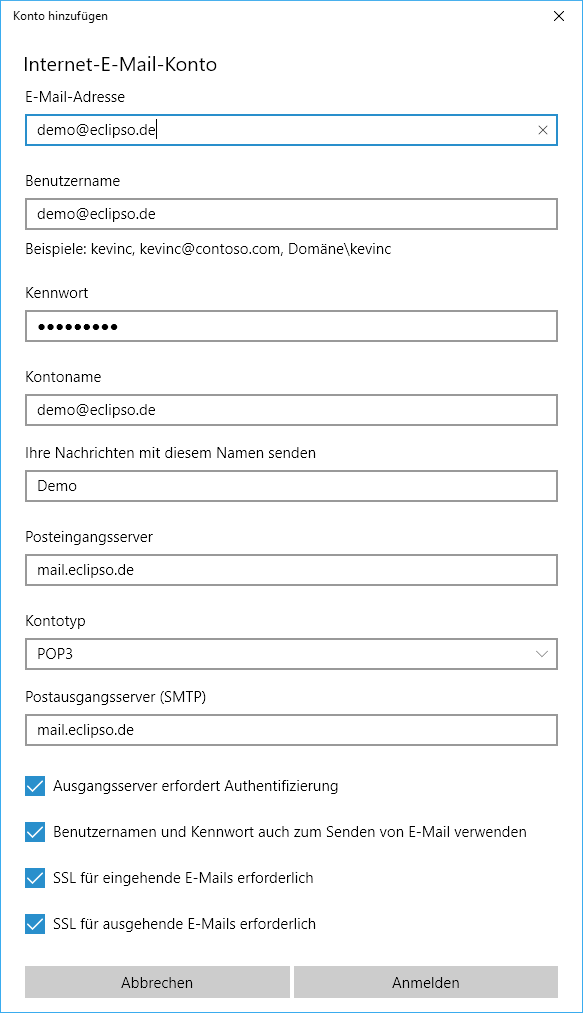 5. Now click on "Login". The settings will then be checked: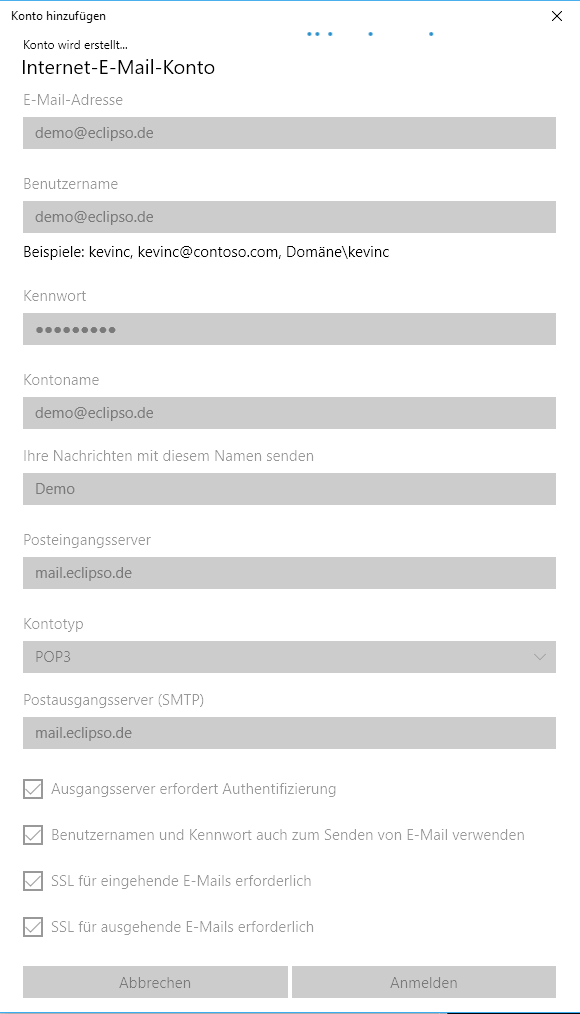 6. If the account was successfully set up, the following message will appear: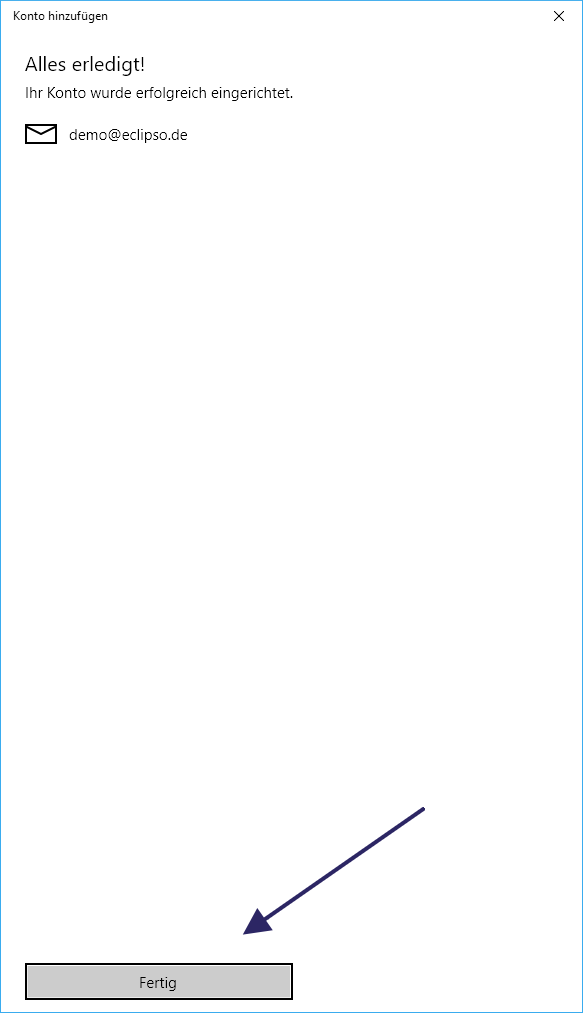 7. Finally, click Ready to complete the setup.


The Windows Mail app is now configured to send and receive mail messages.
Summary
Your name: Your first and last name
E-Mail-address: ihrname@eclipso.de
account type: POP3
Inbox server (POP3): mailo.eclipso.en - Port 110
IMAP: mail.eclipso.de - Port 143
Outgoing Mail Server (SMTP): mail.eclipso.de - Port 587
username: ihrname@eclipso.de
Password: Your chosen password