How do I change my password?
You are here:

Help

How do I change my password?
How do I change my password?
Changing the password can be useful from time to time and can, for example, protect against password theft. In this article we explain how to change your eclipso password.



For security reasons, changing the password is only possible in the desktop version.

How to change your password:
Open the desktop version and log into your account.
Open the menu Settings.
Click on "Account | Administration".
Enter your new password twice.
Confirm the password change with a click on "Save".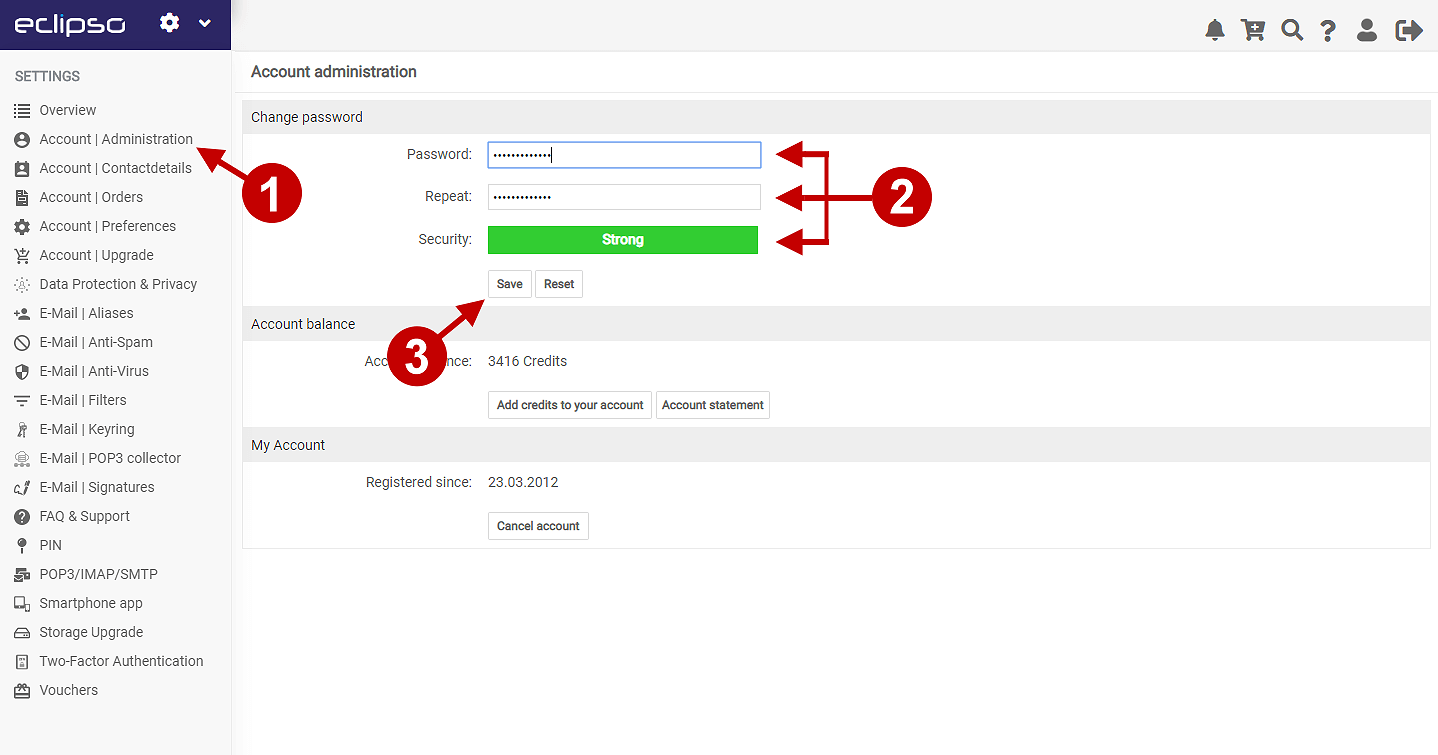 Tip: Passwords should not consist of whole words or contain no common terms. Use special characters, upper and lower case letters and numbers instead. A password should consist of at least 10 characters.

If possible, do not use spaces or german "umlauts" . Some e-mail clients cannot interpret this correctly and may have problems establishing a connection.
Further articles: